High Level Cleaning at Enderby Leisure Centre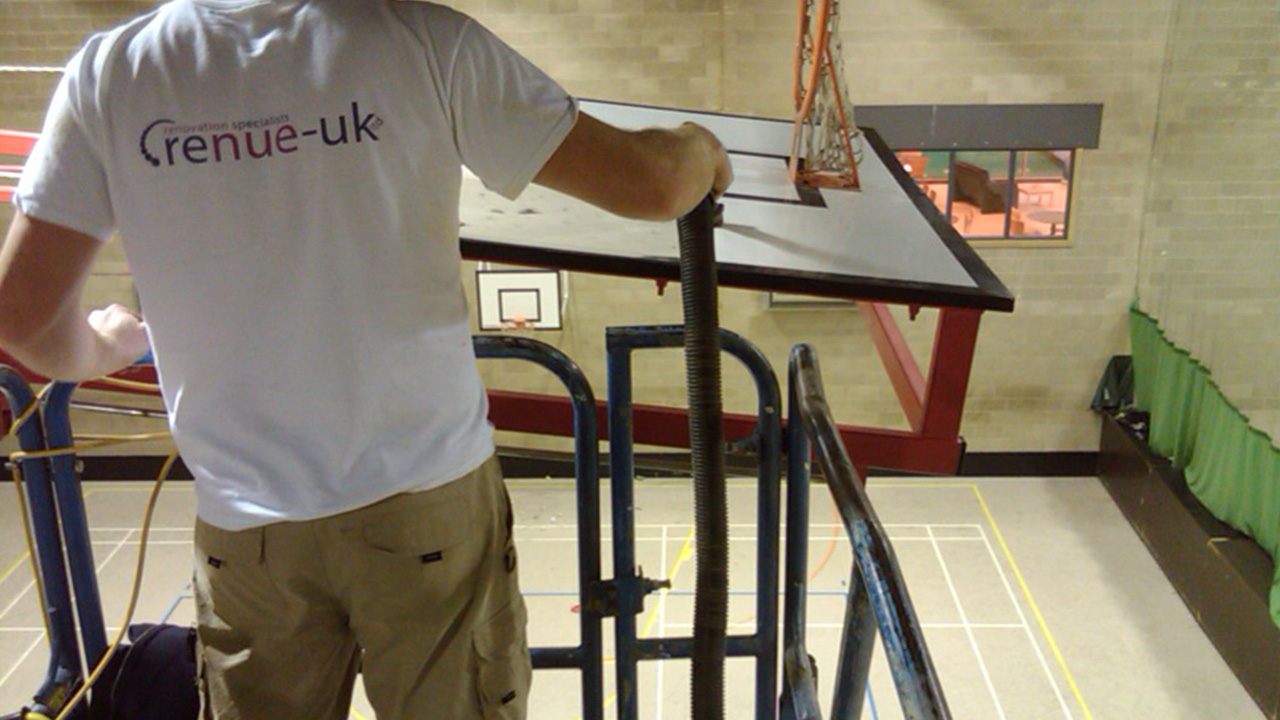 Renue UK have carried out a High Level Clean project at Enderby Leisure Centre.
Case Study > High Level Clean, Enderby, Leicestershire
The Main Sports Hall Roof Structure at Enderby Leisure Centre in Leicestershire was covered in a build up od dust and debris and had not been touched for several years.
The High Level Clean was accessed using a large scissor lift, which was able to reach all parts of the roof structure. The dust was removed using powerful vacuums with fine filtration.
We could have set up a shop with the amount of shuttlecocks that we found!
Our services include:
Consultancy
High Level Cleaning
Restricted Access Cleaning
Waterfed Pole Cleaning
Window Cleaning
High Level Maintenance
Why choose Renue UK for your High Level Clean project?
Renue UK specialise in High Level Clean projects, cleaning and maintenance of all types of high level and restricted access areas and have carried out many successful projects throughout the UK.
Our staff are all fully trained in both IPAF and PASMA and are experienced in all aspects of our High Level Clean services.
Even if you feel or have been told that your area is beyond repair please contact us.
Renue UK have managed successful High Level projects that have been in a very bad condition meaning that the customer has avoided the expense and disruption that having a replacement will incur.
Please Contact Us With Any Questions Or To Arrange A Free Site Survey