Vanity Unit Renovation at Marriott Hanbury Manor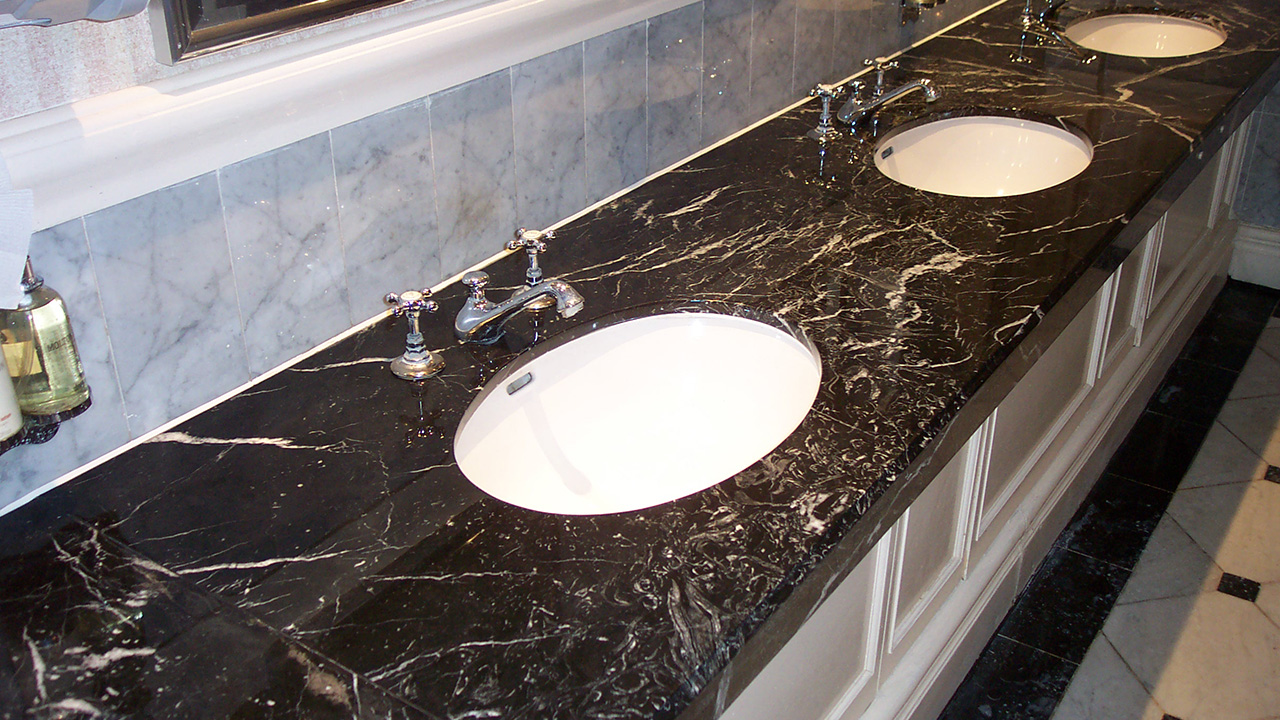 Renue UK have carried out a Vanity Unit Renovation project at Marriott Hanbury Manor.
Case Study > Vanity Unit Renovation, Ware, Hertfordshire
The Marble Vanity Units in the Washrooms at Marriott Hanbury Manor in Ware were in a poor condition with a major limescale build up and patches of acid damage and were looking very unsightly. The Marble needed a Vanity Unit Renovation to restore and protect the surface.
This particular Vanity Unit Renovation project involved the use of Diamond Impregnated Pads, combined with a Marble Polishing Powder. For the worst bits of acid damage we had to grind the surface slightly with diamond discs to remove the damage.
The Marble was transformed during the Vanity Unit Renovation and was left clean and with a high shine as was befitting such a high profile hotel.
Our services include:
Consultancy
Stone Floor Restoration
Stone Floor Polishing
Vanity Unit Restoration
Exterior Facade Restoration
Exterior Paving Cleaning
Shower Wall Restoration
Regular and Periodic Maintenance
Why choose Renue UK for your Vanity Unit Renovation Project?
Renue UK has developed a highly effective vanity unit renovation and cleaning program. Replacement of these damaged units will be time consuming, highly disruptive, and extremely costly, however most surfaces can be restored to their original condition by Renue UK.
The build up of limescale around taps can be a real problem for your cleaners, especially if you are in a hard water area. It is very difficult to remove if your vanity unit is made of an acid sensitive material such as marble. We have developed a diamond polishing system that will return your vanity units back to their original condition.
Another problem faced is that marble is damaged by many different products including perfume and aftershave, fruit juice, and cleaning products. These leave ring marks, splash marks and wipe marks, all of which are impossible to remove with standard cleaning methods which can also often further damage the surface.
The system that we have developed will restore your vanity units to their original condition and will be a credit to your facility.
Even if you feel or have been told that your floor is beyond repair please contact us.
Renue UK have managed to successfully carry out many Stone Floor Renovation projects that have been in a very bad condition meaning that the customer has managed to avoid the expense and disruption that having a floor replaced will incur.
Please Contact Us With Any Questions Or To Arrange A Free Site Survey