Poolside Deep Clean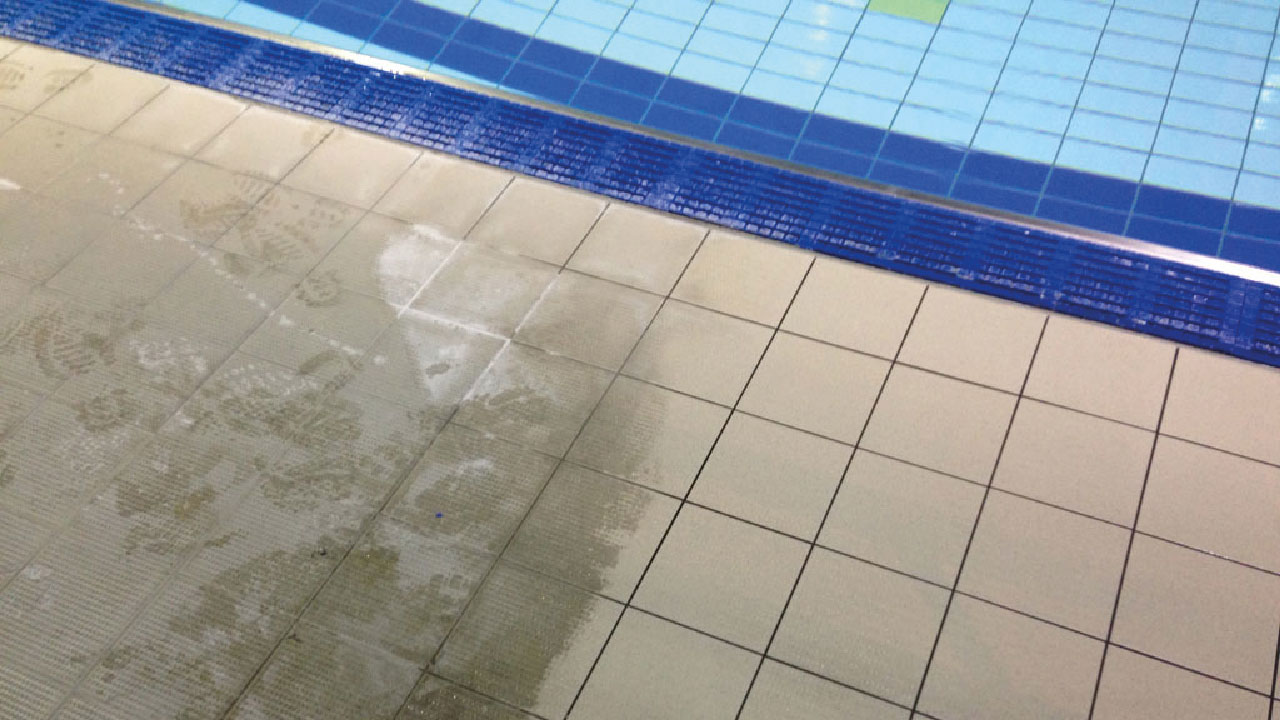 Renue UK specialise in Poolside Deep Clean and have carried out many successful projects throughout the UK. If you are experiencing problems cleaning your poolside and or changing rooms, you will know how difficult it can be to bring your tiled areas back to its original condition. Pools have even been reported in local news for having unsanitary and dirty floors and the result can be loss of revenue; something that can be easily avoided with a Poolside Deep Clean.
A dirty poolside presents a number of problems:
Customer Dissatisfaction
Dirt, Lime scale & Body fats make surface slippery
Hygiene – a dirty poolside is a breeding ground for many germs and bacteria
Regular cleaning has little or no effect
Renue UK has developed a system that will bring your poolside and changing rooms back to their original condition.
This will give you a base to start from and coupled with our maintenance program and recommendations for cleaning products, will mean you and your cleaners will successfully be able to maintain the cleanliness of your facility. We have successfully renovated many poolsides around the UK, and have saved our customers lots of money and down time due to our unique poolside renovation program. Even if you feel or have even been told by experts that your poolside or wet areas is beyond cleaning, please contact us as we have managed to successfully restore many floors that have been in very bad condition. The customer has therefore managed to avoid the massive expense and disruption that having a floor replaced will incur. Each poolside is different and so will require a free site survey in which we will test areas of your poolside or wet areas to see what we need to do and to give you an idea of the finished result. We understand access times can be an issue and so we will work when it is best for you and with most renovations there is no down time required.
Please Contact us with any questions you have and to arrange a free site survey